---
Who wouldn't love to be here??
---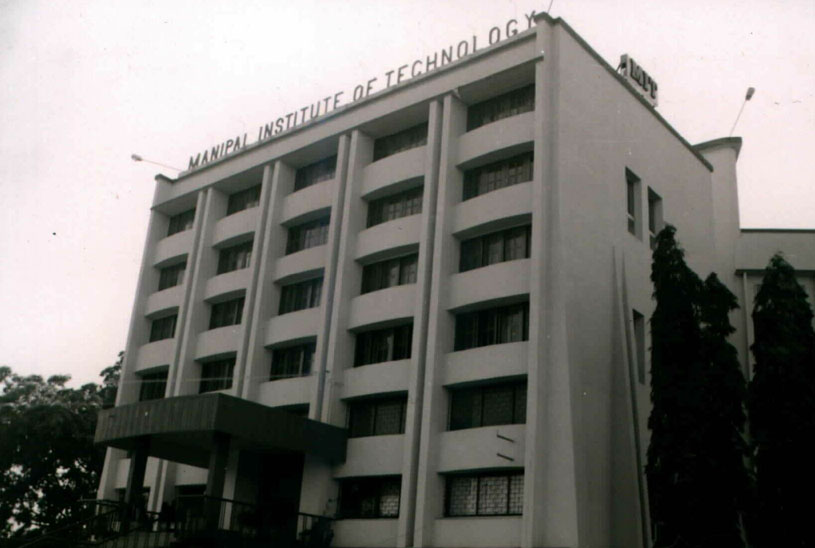 It was a great break….I never imagined in my wildest dreams that I'd come to spend the next four years of my life here!!
And no one I'd come to meet, did either. It seemed like we were all thrown on this little hilltop to find futures for ourselves.
It is, I must say a great place to do so many things including your Bachelor of Engineering.
Let me first take you to where Manipal nestles…..
On the western front of India, that faces the Arabian Sea lies the coastal belt called the Konkan coast. Near the southern part of this coast in the state of Karnataka, lies the highly progressive district of South Kanara. And Manipal shines in the pack of places. Up on the hill from the temple town of Udupi, the road finally winds up through some dense wild to a huge billboard that says:
" Welcome to the University Town of Manipal"
You really feel nice to read this, believe me!
Your eyes easily roam around to see some huge buildings that look like hostels. But of course !!! the plethora of bikes in front of them confirm your doubts. If you are looking out from inside of a bus, which is usually driven in some inexplicable hurry, you don't miss the feeling what is generally called a 'culture shock'.
Am I going to live in this place???? I remember asking myself when I first underwent the same kinda feeling. But scarcely did I know that it was just a li'l more time that I'd be very soon a part and parcel of this diaspora. The first few days were of course one of a splendid blend of independence, fear, curiosity and above all a new feeling towards everything. Whether it was in sharing stories of your life before, with your new friends or in being drudges meekly obeying the orders of Seniors, you would tend to stick around with others. Classes in college were of a different kind where I must admit it was a big letdown in terms of knowing your classmates. You never did… infact !!
The majority consisted of people from areas surrounding Manipal and there was, rather it at least seemed, very little existed in common between you 'n' them….. The Hostel life was one of immeasurable fun and frolic. One would have to spend a quantum amount of time to pinpoint things that we didn't, or realistically-speaking, couldn't do. The first year took the cake, which saw the intrinsic talents of an individual out in the open…like for instance the most undercover noisemaker in the block could be your silent roommate. Singing, Dancing and all the other ings of life- there was no looking back. Everyone knew everything. If someone didn't he'd soon would.
All of us somebodys once played out an act that'll haunt me really for a long time to come. And so will it amuse me at the same time. Here's that star-studded story...
Time flew with something or the other always happening.
A matter of time and we all had stepped into the shoes of a "Senior". And you could see the cycle repeating with first timers thronging to Manipal with those curiosity-mixed-with-fear filled eyes waiting to join our college afresh. And pleasure it was to walk amongst freshers then where they were really afraid of you !!! Its like an Answer to a Question that you know and they don't.
It was an open fact and we never tried to set aside that trend.

---
---
Manipal is , also ,by the way blessed with natural beauties in and around. A lot of greenery, waterfalls, two beautiful stretches that go till the end of the hillock that go by the name of Points, make it a nature-lover's paradise. I'd kill anyone's memories if it weren't for me to mention the splendid beaches that are a few miles away. Lots of dreams have supposedly occurred to the Junta here on many an occasion. Be it in rain or sunshine the vrroommm…of our enthu never dimmed. And there was hardly anybody who'd say no to a Beach trip. If a bike was supposed to take only a single pillion, we furthered its capabilities by taking two. After all we all had a common motive. To be there together at the scene of the action.
Wherever. Whenever.
Watches were one of minimal use. For the classes to begin and end there was the unmistakable siren, for the exams there was your friendly neighborhood hostelmate. And for the rest you had to learn the biological clock. It was just a little while before we all came to know Manipal's strange climatic behavior. It had only two seasons – one of Monsoon and the other of No Monsoon. Either it rained or it didn't both making the respective halves of a year. It scarcely mattered !! Rains to come in the way of your plans?? No way! People dutifully turned immune to such acts of nature. In fact it meant a pre-cursor to a bevy of things that were to come ahead. One could notice the change in the concerns of an individual. Lots turned spiritual at the drop of a hat. And there were plenty of watering holes out there to take care of that—24 hours a day, 7 days a week, 365 days a year. Guys, who the other day were teaching you Engineering Drawing Made Easy were today preaching the favorable effects of wine drinking. And with scant regard to debate I must say that this was what that made us all closer. There were discussions galore, which started merely from what ailed our mess food to the corridors of power somewhere in Washington or someplace closeby.
But all said and done, Manipal never fails to make a monumental influence to your life. It is here that I maintain I came to meet some of the most talented people anywhere. You always seemed to meet someone far more superior to you in a given field.

Back Home